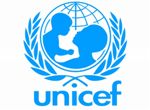 Iceland's government has contributed $180,000 to UNICEF's child protection initiative in Jordan. The donation will enable UNICEF to offer better protection to Syrian children in refugee camps and communities along the Jordanian border.
Iceland Minister of Foreign Affairs Gunnar Bragi Sveinsson said UNICEF is a key multilateral agency in the country's international development cooperation strategy over the next four years. He explained that the organisation is an important channel for the country's development aid, particularly in conflict-affected regions, where children are extremely vulnerable.
There are around 500,000 Syrian refugees – registered and unregistered – of whom more than 250,000 are children left without their parents or family members in Jordan. UNICEF and its partners have already provided 50,000 children with access to psychological support since the turn of the year.
UNICEF spokeswoman Dominique Hyde said child protection is a crucial part of their assistance to refugees from Syria, and the Iceland government's contribution enables the organisation to ensure the Syrian children are offered better protection. She added that by providing the refugees with safe places to be children, they are showing their commitment to ensuring the future of this generation of Syrian children is secured.
UNICEF is currently facing funding shortfalls in its Child Protection funding requirements, with only 30 per cent of the sum it needs for the remainder of the year currently covered.