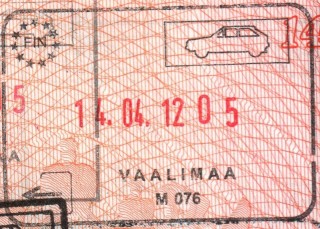 The number of Russian tourists crossing the eastern border at Vaalimaa to Finland has fallen since the start of the year.
Last year there was a rise of 10 per cent of Russian tourists coming to Finland compared to the previous year. But Finland Border Guard deputy chief in the southeast Jarkko Alen said that, despite a growth in the number of Russians crossing in his region, the eastern border crossing at Vaalimaa has dropped to just two per cent.
Alen explained that the rise in traffic along the southeastern border at crossings such as Imatra and Nuijamaa has been strongest, with tourists taking trips from cities such as St. Petersburg and Vyborg. These border crossings have recorded around a 10 per cent increase, on a par with last year.
The deputy chief went on to say that Russians crossing at Vaalimaa are generally heading to the capital Helsinki or further afield in Europe. He explained that if current trends remain the same, border crossings by Russians should increase by between six and seven per cent this year.
Last year, 2.8 million Russians entered Finland at Vaalimaa's border crossing but, up until 9 June this year, only 1.9 million Russians have taken that land crossing.