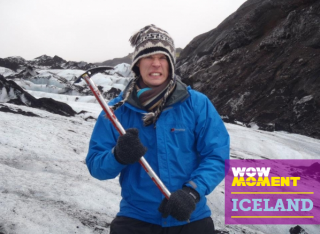 Iceland's low-cost airline WOW air recently launched a game driven by social media engagement which focuses on getting its passengers to submit their travel experience on the airline's Facebook page.
This allows the WOW air to make the connection directly between their services and the experience of the travellers at their destination.
"We're giving the power to the people to tell a story that illustrates their experience while travelling", says WOW air's spokeswoman Svanhvít Friðriksdóttir.
So far the campaign has shown fantastic results, receiving well over 2000 submissions from around the world, exceeding the airline's expectations. "The material is of great quality and it is clear that those sending  it in have put a lot of effort into it and are very motivated in regards of showing their experience." Submissions have come from various places across Europe, showing everything from a relaxed beach scene in Spain to an exciting joy ride in Copenhagen's Tivoli theme park.
Passengers who take part in the game get a chance to win flights with WOW air.