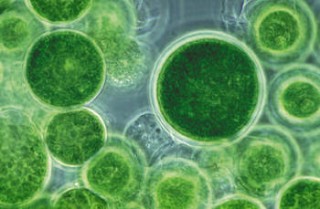 Iceland has been dubbed as a premier location for algae biomass production at the recent European Algae Biomass Conference 2013 due to the country's green renewable energy and logistic possibilities.
Representatives of Kadeco, an Iceland-based development company, exhibited the algae biomass production opportunities at the Ásbrú Enterprise Park in Iceland during ACI's 3rd annual European Algae Biomass Conference 2013, which took place between 24th and 25th April 2013 in Vienna, Austria.
Algae production is a growing industry with huge future development potentials. Iceland's green renewable energy, with its compatible rates, will offer the industry big advantages as a future micro algae production centre. Iceland can make long-term energy contracts offering a much-needed stability in production costs. This also results in stable grid connections and reliable delivery rates.
Ásbrú Enterprise Park, located on the Reykjanes Peninsula, has great logistic possibilities, as the facility is only a five-minute drive to and from Keflavík International Airport, as well as the country's main international harbour.
Ásbrú has available industrial lots, as large as 80.000 square metres, with the possibility to develop buildings into facilities that are suitable for algae biomass production within a few months after leasing. The local facilities already built give manufactures possibilities to start production in smaller scale and gradually build up on a nearby lot.
Moreover, Keilir, an educational institution located at Ásbrú, offers two multidisciplinary B.Sc. programs in co-operation with the University of Iceland; green energy technology, and mechatronics – these institutions provide opportunities regarding future Labour.
To find out more about Kadeco and the facilities at Ásbrú, visit http://www.asbru.is/english/kadeco/.