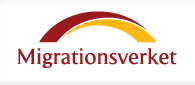 The Swedish Migration Board has begun talks with authorities in Afghanistan about opening a centre in the capital, Kabul, for unaccompanied children whose application for asylum has been turned down in the Scandinavian country.
The Migration Board revealed that they want the centre to accommodate the children until their parents or other relatives are able to collect them. If the child remains unclaimed, he or she will be cared for by the centre until they reach adulthood.
The Migration Board's process manager Ulrik Ashuvud explained that when children arrive back in Kabul with the idea of returning to their home province, they often find it more difficult than anticipated due to the limited transportation. He added that is why they feel some kind of centre where they can go to initially would be beneficial.
The centre's main purpose is to accommodate children who have voluntarily returned to their homeland, but there is also the chance that deported minors could be housed there in the future. Ashuvud pointed out that the centre will not be an orphanage as the children are only meant to be there for several weeks, but he acknowledged that might not always be the case.
The reception centre idea is part of a joint initiative between Sweden, the UK, Holland and Norway. The idea came about after a rise in unaccompanied minors from Afghanistan seeking asylum in Europe.