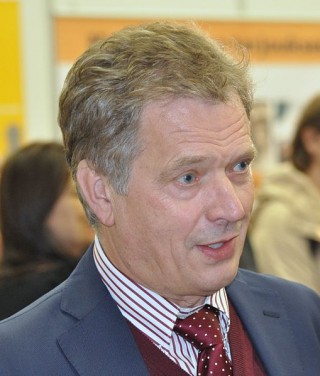 The newly elected members of Iceland's Althing will be welcoming the President of Finland as a guest during his state visit scheduled for May 28 and 29. The primary reason for his visit is a conference on the Arctic, to be held at the University of Iceland.
Sauli Niinistö and his spouse Jenni Haukio will be welcomed by Iceland's president, Ólafur Ragnar Grímsson, before they make a courtesy call on the parliament and then later visit the Árni Magnússon Institute for Icelandic Studies.
Aside from attending the Arctic conference, their visit has also scheduled an inspection of the Svartseng geothermal power plant and Thingvellir National Park by the President, while Ms Haukio will visit the Barnahús child welfare facility and the Halldór Laxness Museum.
President Niinistö who assumed office last year, has expressed interest in Iceland's renewable energy programs. This will be his first official visit abroad.