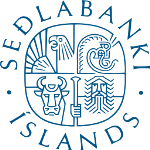 In preparation for the unwinding of capital controls that have been in place since the 2008 banking collapse, Iceland's central bank has started selling króna to secure sufficient foreign exchange as a buffer.
"The bank will attempt to increase its non-borrowed reserves," Reykjavik-based Seðlabanki said today. "Increasing the non-borrowed reserves is a long-term goal, however, and the implementation of that aim depends on both the strength of the króna and movements in the exchange rate."
In a recent meeting the bank decided to leave the benchmark rate untouched, leaving it at 6 per cent for a fourth straight time, saying that inflation was close to targets at 3.3 per cent, down from 6 per cent a year earlier. They have been battling to keep it down since August 2011.
It is now planning to sell króna, having suspended forex auctions since February. All this is part of a coordinated effort to stabilise the economy and avert any sudden changes when an inevitable lifting of the controls occurs. It has been four years since the strict measure was applied, and pressure is mounting to do so 'sooner rather than later'.
It follows on pledges, during the election, by the incoming coalition to write down debts to foreign creditors, partly to prevent them selling off all their króna when controls are lifted.