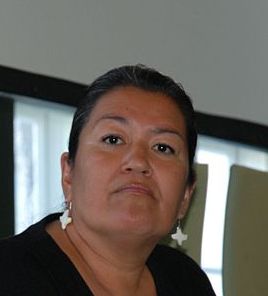 Greenland's new premier, Aleqa Hammond, made her first official trip to Denmark on 15 April. However, one in three people who live on this gigantic northern island under Danish home rule said Greenland should have closer ties with its even larger neighbour to the west.
Only one in five of the 712 Greenlandic residents who participated in a recent telephone survey conducted by weekly Danish newsletter A4 said Denmark was the country with whom Greenland would have the best working relationship. One in three survey participants said the same thing about Canada.
Younger survey respondents showed even greater support for a closer working relationship between Greenland and Canada. Only 12 percent of those surveyed between 18 to 29 years of age said Denmark was the best country for Greenland to work with, compared with 39 percent of people in the same age group who felt the same about Canada.
Lars Hovbakke Sørensen, an expert on Greenland, said in an A4 interview that he didn't believe this strong support of closer relations between Canada and Greenland would result in Greenland becoming a Canadian territory. Instead, Sørensen said many Greenlandic residents share a common identity with their northern Canadian counterparts.
"I think the attraction to Canada is linked to the historical and cultural context," Sørensen said during his A4 interview. "The Greenlanders are like Inuit in Canada. They are a people who are very similar to the Greenlanders. They have the same culture and language and also formalized cooperation with Greenland."
The Greenlandic residents who participated in the A4 survey also indicated their desire to remain Danish subjects when answering other questions. Six percent of people surveyed said China was the best nation with whom Greenland should work, followed by four percent who believed the same about the United States.