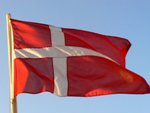 About 69,000 Danish teachers are still affected by the lockout which has prevented them from coming to work until a new collective bargaining agreement can be reached between the local government association, KL, and the Danmarks Lærerforening (DLF) teachers union.
The lockout, which has now entered its third week, has also affected nearly 900,000 students, both children and adults, across the country. Government party support has plummeted among the more than 1,000 teachers surveyed in a recent poll.
Today, only five percent of teachers expressed their support for any of the three political parties – Radikale, Socialdemokraterne, and Socialistisk Folkeparti – which have been part of Denmark's coalition government since 2011. Nearly three quarters of teachers supported these three parties prior to the 2011 election.
Almost 35 percent of Danish teachers now support Enhedslisten (EL), the country's far left party, while 10 percent of teachers have now turned towards Dansk Folkeparti (DF), Denmark's far right party.
Growing numbers of Danish teachers have lost faith in the country's entire political system. About 33 percent of surveyed teachers said they didn't know who they would support in the next election, compared with one percent of teachers who felt the same way before the 2011 election.
Although Danish Prime Minister Helle Thorning-Schmidt (Socialdemokraterne) will not deliver her traditional International Workers Day speech in Copenhagen this year, she continues to support the government reforms.
"My job as a social democratic prime minister is to ensure Denmark survives the crisis with its welfare state intact,"  Thorning-Schmidt said during a Ugebrevet A4 interview. "I think voters fundamentally expect us to create jobs and keep control of spending in order to maintain a healthy welfare state. That's exactly what we're doing, so we will have to see if the voters reward it at the election."