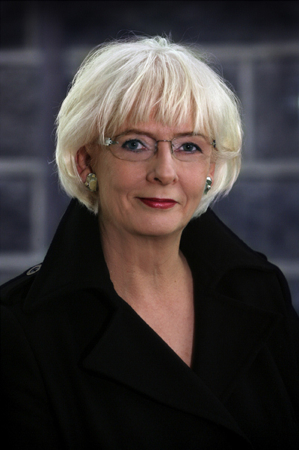 Iceland's openly gay prime minister, Jóhanna Sigurðardóttir, has received an usual invitation ahead of her visit to China on April 15th. A group parents of gay and lesbian Chinese have invited her to coffee, according to the South China Morning Post.
They are unlikely to get a meeting with the ground-breaking gender-reversing premier during her three day visit but it's a bold statement from this minority group in China.
The invitation comes from the PFLAG (Parents, Families & Friends of Lesbians and Gays), via associates at the embassy in Beijing, and though they may not get to meet Johanna and her partner, the thought of the two women posing with new Chinese premier Xi Jinping and his wife Peng Liyuan is a moral booster.
"Their official visit will be a real-life lesson in equal rights taught to our state leaders," said A Qiang of PFLAG. "I am sure our officials are getting prepared now and discussing how to properly receive them."
Homosexuality has been decriminalised in China since 1997, though it was still described as a 'mental disorder' until 2001. However, it remains a taboo subject, with a sense of denial publicly.
According to activist Yu Shi, "the Chinese government is unlikely to grant gays and lesbians equal legal rights in the near future simply because of the high-profile visit".
An estimated 50 million Chinese, or 2 percent, are said to be gay, although the Health Ministry puts the figure conservatively at 10 million.
First Lady, Jónina Leósdóttir, and the Prime Minister have been together 13 years. Says one blogger: "this is hugely symbolic, Iceland is a groundbreaking country, not only does it have a female prime minister, she is also openly lesbian, you can't get more minority than that!"