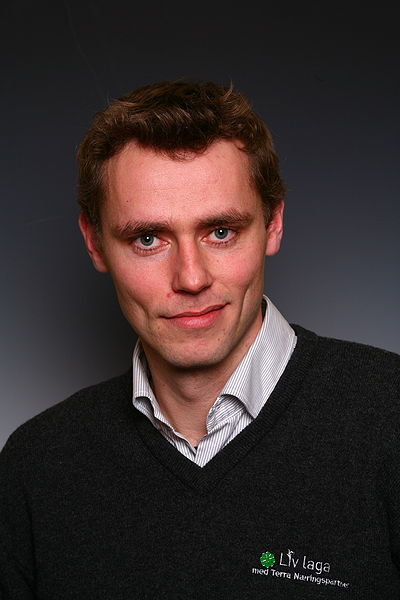 A newly released unauthorised biography of Ola Borten Moe paints an unflattering picture of an ambitious young man with a love of partying. Written by Verden Gang (VG) political editor Elisabeth Skarsbø Moen, the book is an untimely revelation for Norway's controversial Oil and Energy Minister.
Moe is the grandson of former Prime Minister Per Borten, and is described in the book, which is titled Portrett av en pløyboy ("Portrait of a plowboy"), as lusting for power. It reveals incidents of partying and nakedness, quite literally, which the author was personally privy to.
But it's not without criticism. Norway's journalists are typically restrained and some have admonished Moen for violating confidence. Harald Stanghelle, of Aftenposten, called her revelation speculative and moralistic. Pernille Huseby, political editor of the small, farmer-friendly newspaper, Nationen, that often supports Moe's Center Party, agreed with Stanghelle, claiming that it was unnecessary for the Norwegian public to be informed of Moe's antics.
Moe himself has said "It's difficult to comment on something I haven't read, and I'm not even sure I will read it." The handsome young minister has ruffled feathers in his party by favouring oil and gas exploration and production over environmental protection. He is also known to have butted heads with party leader Liv Signe Navarsete.
It will not be a welcome book, considering the fledgling party is struggling with popularity, reckoned to be less than 5 per cent in the polls.