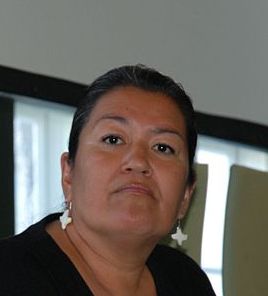 The incoming government lead by Aleqa Hammond in Greenland will put the brakes on further offshore drilling for oil. Licences for 11 new blocks in Northeast Greenland, said to contain more than 30 billion barrels in reserves, will not be handed out after the new administration takes office on April 5th.
This is an abrupt change of direction from the previous policy under former Premier Kuupik Kleist, but it will not affect existing licences for drilling or exploration.
Her coalition, which includes members of the Atassut and Partii Inuit parties, also plan to reconsider a recently passed law that supported large new projects that called for foreign labour.
"As our country develops toward statehood, the need for Greenlandic labour is greater than ever," the coalition said in a statement. "The coalition emphasizes that foreign labour should be minimized."
The new government favours encouraging mining companies to invest in more sustainable futures for the country through a skilled labour force.
"We must protect the environment, and future large-scale projects must take the utmost respect for the environment," Hammond said.
However, their stance is somewhat contradictory, since they plan to lift a ban on uranium mining. The increase in demand for rare minerals for new consumer technologies has generated lucrative revenue possibilities from their Kvanefjeld deposits, reckoned to be the world's second largest.