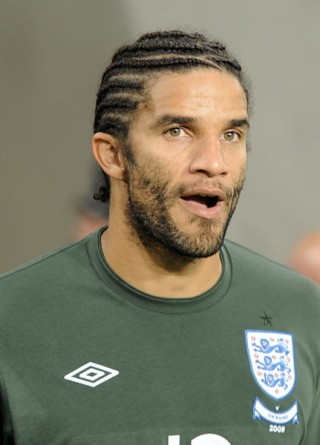 International goalkeeper David James has signed for Icelandic team Íþróttabandalag Vestmannaeyja (ÍBV) as a player/coach and will now play his football in Iceland. The former Portsmouth player will join team-mate and ÍBV boss Hermann Hreiðarsson.
"We are both very excited about the journey ahead", he tweeted on Tuesday ahead of the signing. His first match for ÍBV, ironically, will be in England at Portsmouth's Fratton Park against his former club.
The 42 year old goalie has also played for Liverpool, Aston Villa, Manchester City and West Ham United during a lengthy career. His last appearance for England was in 2010, which was his 53 'cap'.
Last season ÍBV finished third in the Iceland league. Hermann Hreiðarsson, who started his career at the club, has been appointed coach for the 2013 season. He struck up a friendship with James during his time at Portsmouth, where he ended up playing on a volunteer basis.
The former Iceland Football captain unfortunately holds the record for being part of the most relegations in English Premiership history, a total of five.