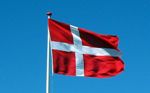 Teachers and the state have failed to reach an agreement over working hours, therefore teachers and students were locked out after the Easter break. Negotiations between the teachers association Lærernes Central organisation and the finance minister, Bjarne Corydon (Socialdemokraterne), were unsuccessful two weeks ago, therefore a school lockout started nationwide on April 2nd. Some 17,000 teachers employed by the state along with their students, are now uncertain when school will begin again.
According to public broadcaster DR, Head of the teachers' union Danmarks Lærerforening, Anders Bondo Christensen says, "The result was written beforehand. It couldn't be changed by so much as a comma. I have never experienced negotiations like this. It is completely grotesque and absurd."
Public broadcaster DR has also said that the lockout will affect around 566,660 students attending public school, over 20,000 foreign adult students who take language classes, around 24,000 kids who attend after-school clubs and tens of thousands of students who go to learning centres run by the state or the council. All in all, the lockout will affect around 875,000 students nationwide in total.
Last week council-employed educators also tried to reason with the local government association over working hours. But their negotiations broke down.