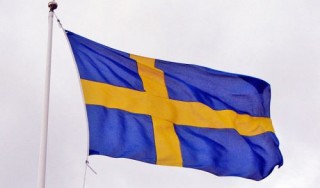 Search engine giant Google and Swedish language council, the Swedish Academy, are battling over the word "ungoogleable". The council, which is known worldwide for awarding the Nobel Prize for Literature, produces Sweden's national dictionary. They wanted to add the word "Ogooglebar", which translates as ungoogleable, to their annual list of new buzzwords after hearing the word used a lot by Swedes in 2012.

But the US search engine has objected to the term being included since the council's definition says a "term not found using internet search engines" and does not specifically reference Google.
The Swedish council have now removed the word ungoogleable from this year's buzzword list, because the disagreement with Google was taking up too much of its resources and instead removed the word entirely.
When asked if they might still include the word, permanent secretary at the Swedish Academy, Peter Englund told TT news agency "If we think there is evidence that the word has become a part of the Swedish language, then yes."  He added, "Then let Google roll out its cannons, because we have cannons too."
Petter Rindforth from Google's legal team told the TT news agency, "That's an incorrect reference to a strong and well-protected trademark." He continued, "It's a problem for very strong trademarks that people start using them for a bit of everything. So you have to keep an eye on the media, dictionaries, discussion forums and the like to see how the trademark is used, in order to not risk that it degenerates."