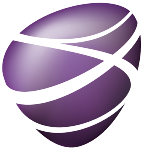 After months of deliberating, telecommunications firm Sonera finally announced its decision to reduce its staff by 74. Initially, talks were on since mid-January when about 100 jobs were expected to be lost.
The announcement came on Tuesday as the company went about its latest round of company reshuffling.  Sonera further announced that voluntary redundancy packages were accepted by around half of the 74 former employees.
61 other personnel were offered moves within the company. They were given the chance to either transfer or to move to another place within the company.
While this round of redundancies concerned Sonera's mobile technology unit, redundancy negotiations are on in their technology and broadband departments.
The latest round of lay-offs brings the company's December through March redundancy tally to 316.