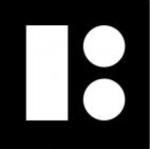 Kaupthing bank that collapsed during the great meltdown of 2008, is now in the news for other reasons. Nine senior executives, including former executive chairman Sigurður Einarsson, have been charged in Reykjavik, for allegedly manipulating markets by using the bank's own funds to buy Kaupthing shares in the hope of propping up its price.
The Guardian reports that in one of the largest fraud prosecutions out of Iceland in recent years, these shares were allegedly bought in the names of major clients with almost 42% of Kaupthing shares held by the bank as collateral.
Einarsson, a Chelsea resident, was effectively barred last year from the City of London for five years after he struck a deal with the Financial Services Authority who was investigating the failed bank Kaupthing Singer & Freidlander (KSF).
Einarsson was once a sought after banker in London after his bank aggressively expanded under his leadership backing some very high profile entrepreneurs.