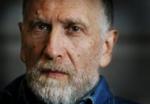 A memorial exhibit has been unveiled a Reykjavik hotel commemorating what chess players refer to as 'the match of all time'. The launch of the artefact comes four decades after legendary American chess champion Bobby Fisher took on Boris Spassky of the Soviet Union in the Icelandic capital in 1972.
During the event, the two players stayed at the Hotel Loftleiðir, which has since become the Icelandair Reykjavik Hotel Nátura and is now the site of the exhibit.
Visitors can check out the exhibition by heading to the ground floor of the Reykjavik hotel property, where they can view a number of items including a chessboard that had been designed specifically for the epic match, which has since been called a foreshadow of the Cold War. Also on display are a number of photographs and artefacts commemorating the lives of the two players after the event.
The legendary game saw Bobby Fisher become the first ever American to be crowned as an international chess champion and ended the Soviet Union's winning streak that spanned nearly two-and-a-half decades.