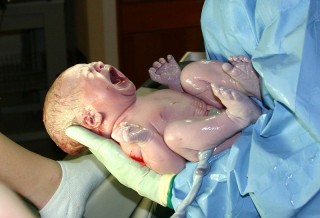 Two children were switched at birth at a hospital in central Finland at the weekend. According to a YLE report published on Tuesday 5 March, a couple had been home for about a day after returning from the neonatal ward in Jyväskylä when they realised the child in their arms was not their own.
Mari Penttinen told YLE that the hospital bracelet on the little boy showed a different name and date of birth than the child she had just delivered. She said, "I started removing the baby's hospital bracelet. I must have read it a million times in disbelief."
The hospital's management has since acknowledged the mistake and said the mishap occurred when nurses placed the children in the incorrect cots.
Neonatal ward head Jyrki Jalkanen said in a statement, "The mistake happened when staff was most exhausted – the busy early morning hours."
The couple believes the incident is the result of recent staff cuts at the hospital that have forced nurses to work much longer hours. They are planning to file a formal complaint.
"This is just too much to swallow. We want decision makers to realise the effects cost-savings programmes can have," Penttinen said.