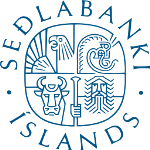 The head of Iceland's central bank has said that floating the krona without the use of controls is never likely to happen again.
The comments came via a Bloomberg interview with Sedlabanki governor Mar Gudmundsson, in which he said, "We've said that Iceland can live with the krona, but then we have to do this and that. And it may well be the case that we don't like all the things we have to do. Then we have to consider other options. Another option is to join a large currency union."
Gudmundsson went on to add that the smaller a country is, the harder it becomes to maintain its own currency.
The news comes as officials in Reykjavik continue to concede that the country's capital controls, which are restricting the movement of some ISK 8 billion, will remain in place past the 2013 deadline.
Prime Minister Jóhanna Sigurdardóttir said, "We may have to extend the existing legislation on currency controls. We would at the same time need to strengthen the central bank's regulatory framework."
The controls were put in place following the country's 2008 banking failure, which saw the collapse of Reykjavik-based Landsbanki hf, Glitnir hf and Kaupthing hf banks.