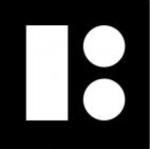 Reykjavik-based bank Kaupthing has announced the resolution of its longstanding dispute with Qatari investor Sheikh Mohammed bin Khalifa bin Hamad Al Thani.
The agreement comes more than four years after the row began in the wake of the Icelandic bank's collapse in November of 2008. Sheikh Mohammed had reportedly invested some ISK 25.6 billion (EUR 148 million) in Kaupthing shares just two months before it failed and was not repaid after the government took control of the bank.
Investigators later said that Kaupthing had loaned the Sheikh Mohammed the funds to buy the stake, which allowed the Qatari businessman to become the institution's third-largest shareholder.
Kaupthing officials said via an official statement released on the firm's website on 8 February, "Kaupthing and Sheikh Mohammed bin Khalifa bin Hamad Al Thani, together with other related parties, have reached an agreement concerning the settlement of all claims and liabilities between them. This agreement has been reached on a commercial basis with no admission of liability by any party," The National reports.
The statement added, "As a result of the settlement, the proceedings commenced in Iceland by Kaupthing against Sheikh Mohammed bin Khalifa bin Hamad Al Thani have been discontinued and all other claims and liabilities have been released. All other terms of the settlement remain confidential."