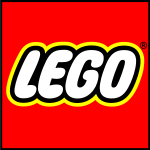 Iconic Danish toy manufacturer Lego is to move the remainder of its Danish packaging facilities abroad, resulting in 380 job cuts, the firm said this week. Officials from the Billund-based company said on Tuesday 5 February that the changes will be put into effect gradually by 2015 amid the firm's efforts to slash costs. Reports said that the initial cut will affect 75 workers in the coming months, followed by a larger move that will result in about 200 job cuts next year.
Lego chief executive Joergen Vig Knudstorp said in an official statement, "For some employees it will be natural departures. Other employees will be able to acquire new skills and find other positions within the Lego group. But unfortunately, we will not be able to avoid some lay-offs," Globalpost.com reports.
However, he went on to add that Lego intends to continue investing in the Danish economy despite downsizing: "In our opinion, Billund is a centre for excellence in the field of casting technology, in which we are going to invest hundreds of millions in the years to come," he told the media.
Lego's business has faced severe financial turmoil in recent years, largely due to intense competition from the likes of electronics manufacturers, leading the firm to implement a number of dramatic restructuring efforts. Officials said that around 90 percent of Lego products are already packaged outside of Denmark.