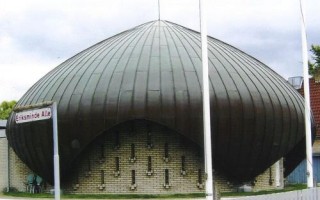 One of Denmark's most prominent critics of Islam was targeted in a shooting on Tuesday, according to Copenhagen's police officials. Seventy-year-old Lars Hedegaard has been at the centre of anti-Islam controversy in the Scandinavian nation in recent years, and was even fined DKK 5,000 (EUR 670) in 2011 for insulting Muslims.
Police say that the writer narrowly avoided assassination on Tuesday after a gunman posed as a postal worker delivering mail to his house. The assailant fired one shot, nearly hitting his target in the head, before engaging in a scuffle with Hedegaard and then fleeing the scene, according to reports.
The attacker has been described as a 'foreign' looking man in his 20s.
Hedegaard told the media, "The bullet flew past my right ear, after which I attacked him and punched him in the face, which made him lose the gun," the Daily Mail reports.
Mr Hedegaard, who heads the Free Press Society in Denmark, an organisation that claims Islam is threatening freedom of speech in Europe, is the latest Scandinavian figure to come under attack since the Copenhagen-based Jyllands-Posten newspaper published controversial images of the Muslim prophet Mohammed in 2005.
In 2010, a Somali man was convicted of trying to kill the cartoonist behind the image, whilst a Chechen national was jailed just months later for trying to blow up the offices of the newspaper.