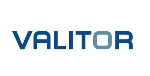 A trust fund set up by Valitor, Valitor Trust, is endorsing a range of talented individuals, associations, and institutions in order to help promote cultural and social activities in Iceland.
Trust funding is awarded twice a year following a selection process from an ever-growing pool of applicants representing cultural, humanitarian, and social activities. Since 1993, some 145 grants have been distributed totaling over €1,100,000.
Valitor Trust recipients include promising students of the fine arts, young athletes, choirs, theatre groups, museums, outdoor groups, healthcare associations, and libraries.
Previous Valitor Trust recipients: Balthazar Kormákur, actor and director; Daníel Bjarnason, composer; Cerebral Palsy Association of Iceland; Icelandic Association for Search and Rescue; Icelandic Association for the Deaf; the Salvation Army; and the Icelandic Emigration Centre; the MS Society of Iceland, and 135 other recipients.
Valitor states that it is proud of its contributions to society over the past 20 years, and aims to continue making a difference to a wider European community for the next 20 years.
To learn more about Valitor Trust, visit www.valitor.com.