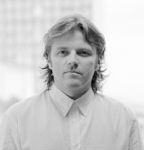 The former head of Icelandic investment group Baugur has pleaded not guilty to fraud charges relating to his actions leading up to the country's 2008 financial collapse.
The firm's ex-chief executive  was indicted in Reykjavik last month for overstepping his jurisdiction as Glitnir bank's top shareholder. He is accused of pushing the institution to approve a loan in the months leading up to the failure.
On Monday 7 January, Johannesson told an Icelandic courtroom that he has done nothing wrong. Following the plea, the case was adjourned for nearly two weeks to give the defence ample time to scrutinise the 6,000-page report brought forth by the prosecution.
According to prosecutors, part of the loan, which was used to finance a major share purchase in jewellery firm Aurum Holdings, was transferred directly to one of Johannesson's personal accounts to pay off an overdraft.
The official indictment read: "The decision of the defendants to agree on July 9, 2008 to lend ISK 6 billion (EUR 35.5 million) to [the company] resulted in great financial damage to the bank," MNS reports.
The bank was taken over by the government just three months after the approval.
Three other individuals have also been charged in the case. This includes former Glitnir chief Larus Welding, who was convicted on separate fraud charges last month and has been sentenced to nine months in jail.