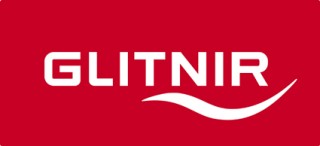 Two former bosses from Iceland's Glitnir bank have been jailed on fraud charges relating to the country's 2008 banking crash.
The bank's ex-chief executive Larus Welding and corporate finance head Gudmundur Hjaltason will spend nine months behind bars, justice officials announced in Reykjavik District Court on Friday 29th December.
The pair of executives were convicted of approving a loan that cost the bank more than EUR 53 million during Iceland's financial meltdown of 2008. Prosecutors said that the loan was awarded to a firm that held a significant stake in Glitnir, allowing it to repay a separate loan to US-based Morgan Stanley.
Both men denied any wrongdoing.
Despite the ruling, special prosecutor Holmsteinn Sigurdsson told the media that he is disappointed with the short duration of the jail term as he requested a period of not less than five years. However, he said in a statement, "We have a conviction, which is of course the main thing," Reuters reports.
Meanwhile, Larus Welding still faces additional charges relating to actions leading up to the collapse; in December, he was indicted for a separate ordeal in which he approved a loan to Icelandic firm FS38 ehf. The loan was reportedly worth ISK 6 billion (EUR 35 million).