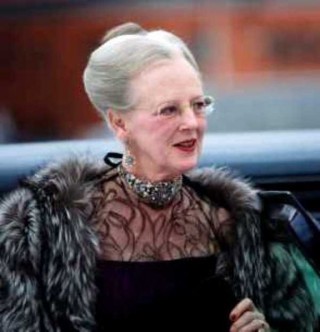 Denmark's Queen Margrethe II urged Danes not to chase perfection in her annual New Year speech, but also painted a hopeful picture for future of the Scandinavian country, citing its resilient past.
The 72-year-old monarch said during the televised address, which was largely dedicated to concerns over the region's economic woes, "We don't know what 2013 will bring – neither for ourselves, our society or Denmark. We make prognoses, we make calculations, [and] we do our best to ensure that events do not surprise us, [but] the new year will always be unknown territory," the Copenhagen Post reports.
However, she added, "Our society is a result of the efforts we have made through the years to form our future and our progress," referring to Denmark's traditional trades, including farming, sailing and craftsmanship.
The queen went on to note that modern life often pressures individuals to chase seemingly unattainable targets, adding that such efforts can cause more harm than good and shift focus from the good that already exists:
"There is a tendency to paint a picture of a perfect life with a spouse, children, an inspiring career, exciting hobbies and a youthful appearance, regardless of age. Who can live up to all of that? And why should we? We all meet adversity sooner or later. We will break our backs with the crises we encounter if only the perfect – and superficial – life is good enough."
Finally, Margrethe – dressed in a maroon dress and pearls – referred to her country's four decades in the European Union, noting that it has played an essential part in the continent's political stability and prosperity since the end of WWII.
She said, "[Joining the EU] was a big step for us, and one that has not gone unchallenged, but it is a proven fact that our continent and the European community has produced a prosperity that all have benefited from, and that we have experienced pervasive peace after centuries of war, strife and mutual mistrust."