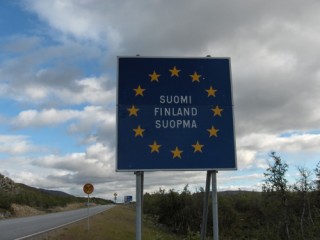 Swedish lawmakers have extended minority language rights to the country's Finnish speakers.
Under the expanded scheme, Finnish will become an optional language for residents in retirement homes and in pre-schools in eight new districts:  Örebro, Luleå, Finspång, Motala, Enköping, Finspång, Uddevalla and Enköping.
The move comes more than two years after EU measures prompted Sweden to classify Finnish as one of the country's four minority languages amid a bid to protect minority tongues across the continent. Following the change, Finnish services were offered in 40 districts in Sweden, compared to just seven before.
Recent figures show that over 5.5 percent of Sweden's population speak Finnish or originated from a Finnish family.
Katarina Popovic said on behalf of the Unit For Minority Affairs at Stockholm County Administrative Board that the change is particularly important for aging Finnish speakers: "Some lose their Swedish even though they've lived here for many many years, so in these cases, we are talking about a very acute need as a person to be able to make yourself understood," TheLocal.se reports.
She added, "Previously, speaking Finnish wasn't encouraged by the authorities. These laws are rights-based, not needs-based, so even if you speak Swedish, you can ask for contact with public servants to be in Finnish."