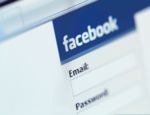 An Icelandic activist has been temporarily banned from Facebook after she reposted another user's death threat. Hildur Lilliendahl Viggósdóttir, among Iceland's most prominent women's rights activists, works in Reykjavik city hall as a civil servant. She is now unable to use Facebook for 30 days after taking a screenshot of death threat made against her.
Facebook officials say they banned Viggósdóttir because using others users' content without their permission is prohibited under the site's terms.
Reykjavik Grapevine magazine reported that the other wrote: "If I 'accidentally' ran over Hildur, she is probably the only person on earth that I would back up over, and leave the car on top of her with the hand brake on!!!;) Put this in your 'men who hate Hildur' folder, Hildur Lilliendahl."
Hildur had reposted the comment in her online photo album, 'Men Who Hate Women', which contains dozens of images of men who have made sexist remarks about her.
A Facebook spokesman told reporters from The Daily Telegraph, "At Facebook we deplore bullying. However, we have ways of dealing with it that start with victims reporting the abusive content to us via our onsite links."
He added, "Posting images of other people's Facebook pages without written permission – whatever the content – is against our terms of use. We made this rule because screengrabs are one way that bullies can try to bypass privacy and sharing settings. While the re-posting may have been well intentioned in this case, we need to apply our rules consistently to offer the best possible protection to the more than one billion people that use Facebook."