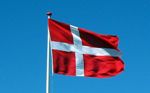 Denmark's fat tax has been repealed only a year after the controversial measures went into force.
The Copenhagen Post reported on Saturday (10 November) that lawmakers had reached a deal with food retailers to eliminate the duty as part of Copenhagen's new budget for 2013. Retail bosses said that they have agreed to ensure that food prices are scaled back to levels seen prior to the implementation of the tax.
Spokesman Jens Juul said on behalf of COOP, one of the country's biggest supermarket chains, "Prices will be regulated down by the full amount, just as they were regulated up by the exact amount when the levy came into effect," the Ritzau news agency reports.
The news follows several studies that claimed food retailers were commonly exaggerating price increases created by the tax. Standard rates for the globally unprecedented duty were supposed to be set according to how much fat each product contains.
The tax has drawn heavy fire since its inception. Opponents say Danish foods are now more expensive than their foreign counterparts, and that there has been little change in Danes' consumption habits since the measure went into force last year.
Meanwhile, the 2013 budget will also see the government abandon a similar sugar-tax initiative that was set to go into effect in the coming months.