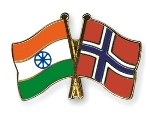 An Indian tribunal has said that two children that were victims of an international custody battle between Norwegian and Indian authorities must be returned to their mother.
Officials from the Child Welfare Committee in West Bengal said on Thursday (8 November) that two toddlers – now aged four and 23 months – have been "failed" by their foster carer since they have been in his custody.
The children were initially taken from their parents whilst living in Norway in mid-2011 after the country's child protection services deemed that that they were not being properly cared for. Opponents said that "cultural differences" were at the root of issue, as the children were being fed by hand instead of with silverware and were sleeping in a bed with their mother.
The move sparked a prolonged international custody war and darkened diplomatic ties between India and Norway. However, the children were eventually allowed to travel back to India in April 2012.
The toddlers were put in the care of their paternal uncle, but Indian officials now say he is not fit to care for them.
Officials from the committee in Burdwan said in a statement, "We have found the mother to be fit to take care of the children and their foster carer to have failed in his duties towards them. The Norwegian orders under which the children were released to the foster care of their 26-year-old bachelor uncle do not justify an absolute or permanent separation of the children from either of their parents," the BBC reports.
Authorities from the tribunal said, "with expert assistance [the committee] had evaluated the children, their condition in the foster home and the capability of their mother to care for them."