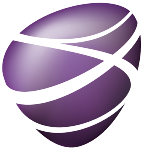 Finnish-Swedish telecom provider TeliaSonera has announced it is to cut 2,000 jobs due to a drop in earnings. According to the firm's chief executive Lars Nyberg, the move will provide necessary cost savings after the carrier reported lower-than-expected earnings for the third quarter, which marked a drop of over six percent.
He told the media, "Our cost base is today growing at a higher rate than our revenues and we have to reverse this trend. We have spent the last months analysing our operations in depth. The ambition is to fundamentally change our business by simplifying our way of working," TheLocal.se reports.
Nyberg said that the figure represents about seven per cent of the company's total workforce and would amount to some SEK 2 billion (EUR 231 million) in cost savings. However, the company has not yet commented on which employees will be affected, although Nyberg noted the majority of the firm's workforce is based in Sweden.
The announcement quickly drew fire from trade unions, including Unionen Tele, which represents some 3,800 TeliaSonera employees. Angeta Ahlström, chairman of the organisation, told reporters, "This has dropped like a bomb. No one was prepared for it."