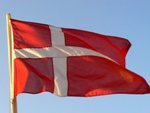 Denmark's pension system has been rated the best in the world in a recent survey. The rating comes via this year's Melbourne Mercer Global Pension Index, in which Denmark managed to overtake the neighbouring system in The Netherlands for the top spot and became the first-ever nation to achieve a 'grade A' rating.
According to the global survey authority, which has issued the annual pension index since 2009, the Danish pension system comes in with an overall index value rating of 82.9. The figure pushed the Scandinavian country ahead of the Netherlands, whose scheme scored a 'grade B' rating of 78.9.
Officials cited the asset and contribution quality levels overseen by Copenhagen, in addition to the state-backed benefit provisions, and an optional private system with well-designed regulations as reasons for the high rating.
Mercer's administrative director for Denmark, Finn Rasmussen, told the Berlingske news agency, "Politically, there has been a disposition to save up in the correct, long-term manner. Now they [the government] have removed tax deductions on capital pensions and set a ceiling of 50,000 kroner for payments for retirement benefit instalments.
"It's in the interest of society that we're all secured a lifelong pension and that you can't have all your pension funds paid out when you're 60. That's why annuity is the correct socio-economic path forward," Rasmussen said.