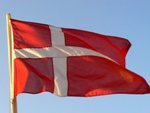 A recent report has said that Copenhagen officials must implement new strategies to combat the city's worsening air quality problem.
The suggestions come as part of a recent study conducted by Aarhus University's Danish Centre for Environment and Energy (DCE); researchers said that the study revealed that nitrogen dioxide and other pollutants will reach dangerous levels within the next few years if no action is taken.
The report's authors said, "If there are no new initiatives, the EU's [pollution] threshold will be exceeded on at least seven roads by 2015," the Copenhagen Post reports. To help combat the problem, the DCE has proposed designating 'clean air zones' in which the heaviest polluting vehicles would be banned from operating.
The news comes shortly after Ida Auken, Denmark's environment minister, opted to forgo the implementation of new legislation to improve air quality in the country's largest urban centres. Auken said that recent figures have shown that the capital will not break "excessive" NO2 levels in the next three years, although according to the Politiken newspaper, the part of the city in which the government measures pollution is only the eighth most polluted district in Copenhagen.