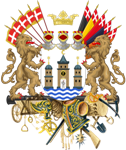 After years of commuting to the Danish capital from the Swedish city of Malmö, many Danes are moving back to their native land on the other side of the Øresund Bridge.
The news comes via a recent survey conducted by financial firm Nykredit. The report revealed that the number of commuting Danish residents in Malmö has decreased by 720 in the last two years, while around 180 have repatriated themselves since January.
For more than a decade, the city of Malmö offered a number of advantages to residents willing to commute across the bridge to work in Copenhagen. On the Swedish side, cars and housing are generally cheaper, immigration laws are more relaxed and the exchange rate generally favours the Danish krone.
Now, experts from Nykredit said that the recent drop in Danish housing prices and loosened immigration regulations in Denmark continue to encourage Danes to move back.
Twenty-six-year-old Dane Jeppe Jensen is among those joining the migration back across the bridge. He said in an interview with lokaler.nu, "The commute is the main reason for me to move back. You have to cross the Øresund Bridge everyday and often the trains are delayed. Then you're sitting on the wrong side of the sound. I also miss my family and friends in Copenhagen."