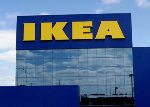 Swedish retailer IKEA has issued a formal apology after all of the women pictured in a recent catalogue were edited out for the Saudi Arabia version. 
On Monday, IKEA Systems spokeswoman Ulrika Englesson told reporters from the Expressen news agency, "We apologise and understand that people are upset.
She added, "This is really unfortunate. We have been in contact with Saudi Arabia to discuss this issue. It should be possible to balance IKEA's values so that we don't discriminate people. At the same time, we try to adapt to the cultures and the legislation that are there."
Controversy arose surrounding the issue after Swedish media publicised the edited photos last week.
Saudi Arabia has long been criticised for its strict gender segregation policies. Female Saudis are banned from driving and must have permission from male counterparts to perform numerous everyday activities according to Saudi law.
Several Swedish politicians spoke out against the move. Among them, trade minister Ewa Björling said in an official statement, "You can't remove or airbrush women out of reality. If Saudi Arabia does not allow women to be seen or heard, or to work, they are letting half their intellectual capital go to waste. It's impossible to retouch women out of reality," The Local reports.