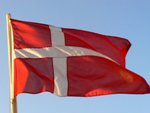 Danish authorities have broken up an international bike theft ring in the Danish capital.
Reports said that 12 Lithuanian nationals have been taken into custody. The men, who range from 18 to 25 years of age, are suspected of participating in an organised crime effort that has seen dozens bicycles stolen in Copenhagen each week and shipped outside of Denmark.
Inspector Karl Erik Agerbo, from Zealand police's Task Force Indbrud, said that the investigation has been underway for some time. He said in a statement, "We believe that they may have been sending as many as 100 bicycles each week out of the country for some time, but at this stage we really do not know how many bikes in total may have been taken," the Copenhagen Post reports.
The gang reportedly focused on stealing the newest and most valuable bicycles from rail stations and various other points around the capital. The goods were then stored in a rural location and then sent to Lithuania once there were enough for a shipment.
Talking about the arrests, Agerbo said, "We believe that we have them all. Now the job is to see that they [the accused] are prosecuted and get the stockpiled bikes back home."
He added that authorities in Latvia and Lithuania were cooperating with the investigation and in returning bicycles back to their owners. He said, "If a bike has been reported stolen and the registration number is on file, we can probably figure out who it belongs to."