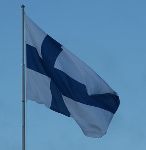 The Finnish capital saw its population top 600,000 for the first time at the weekend.
According to the Population Register Centre, the milestone, which occurred on Friday 17 August, underlines continued growth in Helsinki. Experts say that migration to the capital is the primary source of the increase.
Figures from the agency showed accelerated population increases in recent months. The city grew by 4,039 individuals in July, compared to 3,251in July of 2011. Officials say the figure will increase substantially this month and next as a result of the annual influx of students.
Officials from the Population Register Centre said that the amount of people migrating to Helsinki from elsewhere in the country continues to outweigh the amount of residents leaving each year. Net migration for the year through to 31 July stands at 1,306 people, whilst the number immigrants settling in the city from abroad is 1,742, marking a substantial decrease from the same period one year prior.
According to recent research published in the City of Helsinki Urban Facts report, the city will likely reach 650,000 residents by 2017 and 700,000 by 2033.