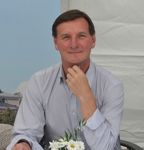 Finland's minister of education is reportedly considering reforms to home schooling in the Scandinavian country.
Jukka Gustafsson of the SDP party said this week that he wants to restrict home schooling by requiring parents to be licensed in order to teach their children outside of the public school system.
He said, "I wouldn't want to ban home schooling, but society also has the responsibility to make sure that a child's right to education is also carried out when they are taught at home," the Helsingin Sanomat reports. He added, however, that he feels most home schooling situations are free of problems.
No legislation has so far been introduced on the matter, although the issue continues to find the spotlight as some Finns have expressed concern about North America's home schooling phenomenon spreading into Nordic countries.
Meanwhile, National Coalition MP Sari Sarkomaa says changes are not yet necessary, but that the system should be monitored. Speaking to Helsingin Sanomat reporters, she said "We can hold on to this option in the future as well. It is certainly good to follow up on the situation and to see if anything emerges that would require more regulation. Comprehensive school needs to be constantly developed."
Finnish social law professor Dr Pentti Arajärvi pointed out that schools are often the decision makers when it comes to suggesting children that would benefit from home schooling. He said, "That is rather irresponsible. If the initiative for home schooling does not start with the parents, the child will not get the kind of education at home as required by law. Then it would be child abandonment," he said.