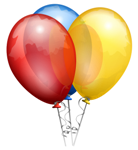 A report showing excessive entertainment spending at a Swedish government agency has lead to the termination of its top official.The news follows reports that the Swedish Agency for Economic and Regional Growth (Tillväxtverket) had gone far over budget on lavish internal entertainment expenses such as five-star dinners and ski trips.
Now a government official has announced that the agency's head, Christina Lugnet, will be relieved of duty in light of the report.
Enterprise minister Annie Lööf said in an official statement, "The activities that the Agency for Economic and Regional Growth are responsible for are immensely important and for the agency to continue to develop and do a good job it needs a director general who holds the full confidence of Swedish trade and industry, of Sweden's citizens as well as the government," she told The Local.
Lööf called for a meeting on the issue after a Dagens Nyheter newspaper report revealed that the Tillväxtverket had spent some SEK 25,000 (EUR 3,000) per employee in the last two years on things like spa treatments and luxurious dining.
Enterprise ministry representative Marita Ljung said prior to the meeting, "We need to have a discussion. The agencies set their own limits for internal entertainment. It is thus reasonable to have a collective discussion… on what is reasonable, common sense and exemplary," Ljung told the TT news agency.