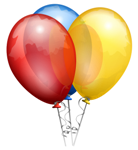 A governmental agency in Sweden has reportedly spent millions of kronor on entertainment expenses since 2010.
The news comes via a new report by the Dagens Nyheter newspaper, which said that the taxpayer-funded Swedish Agency for Economic and Regional Growth (Tillväxtverket) spent around spent around SEK 7.5 million (EUR 900,000) on ski holidays, spa treatments, luxury dinners and other entertainment expenses in the last year and a half.
Other entertainment expenses detailed in the report include island getaways, overnight stays in mansions and castles, as well as chocolate and wine tasting events. One restaurant bill for a dinner held at Stockholm's Grand Hotel revealed that the agency paid SEK 428,225 (EUR 51,000) in total, about SEK 1,476 (EUR 176) per person, more than twice the agency's own allowance for such an event.
Christina Calm, director of the agency, has responded by saying that many of the expenses were not acceptable but that some were necessary. Calm added, "The Grand Hotel was actually the cheapest option."
In 2011, the organisation was granted an additional SEK 6 million (EUR 718,000) for expenses, but a reprise on the measure was rejected by the government earlier in 2012.