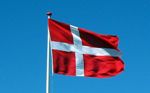 Danish citizens are marrying foreign nationals in record numbers, according to statistics released this week.
New figures from Danmarks Statistik have revealed that six in every seven marriages in 2010 and 2011 were between two Danish citizens, with the remaining weddings involving a foreigner. The figure marks the highest rate of mixed marriages seen in a decade, the Copenhagen Post reports.
However, experts have said that despite seeing more than 50,000 Danish-foreign marriages since 2000, Danish culture is unlikely to see significant changes.
Peter Gundelach, a sociologist from the University of Copenhagen, said in an interview with the Berlingske news agency that, "The growing variation in the composition of couples will inevitably mean that new traditions and practices are imported to Denmark – for example from people with different faiths."
However he added that, "In couples with different backgrounds, the two parties will often negotiate to find a way to keep traditions alive that satisfy the needs of both."
Similarly, Lisbeth B Knudsen, a demographics expert from Aalborg University, said that Danes do not need to worry about foreign attributes within their own culture. She said, "Many of the traditions that we think are Danish are actually appropriated from abroad. For example, the tradition of placing a Christmas tree in the living room is actually German. So I see it not as a threat to Danish values but as a natural development."
Meanwhile, head of the far-right Dansk Folkeparti, Pia Kjærsgaard, disagreed, telling the Copenhagen Post, "It is logical that the moment people with foreign backgrounds refuse to integrate or accept Danish culture it becomes a problem and a threat."