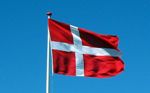 A recent interest rate cut by Danish officials has brought one of the country's secondary rates below zero for the first time in history.
The event came as the country's central bank announced a 0.25 per cent cut on Thursday, following the lead of the European Central Bank in the early morning hours.
In addition to lowering the national rate from 0.45 per cent to 0.20 per cent, the Nationalbank also lowered its CD (certificate of deposit) rate from 0.05 per cent to -0.15 per cent in a bid to strengthen the Danish Kroner following the ECB's changes.
Nils Bernstein, governor of Denmark's central bank, told Reuters, "When the ECB moves downwards, we are moving in parallel. Our main concern is the pegging of the crown to the euro, and therefore we want to make sure that the effect of the interest rate is felt."
Experts note that a negative CD rate means that banks are required to pay Nationalbank for the ability to deposit money, which comes as a result of high uncertainty in the wake of the eurozone crisis.
Mr Bernstein admitted that the move will prove to be a "burden" on banks but said that in the bigger picture of the Danish economy, a negative CD rate will have only a marginal effect.