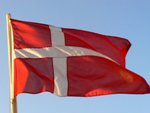 Danes are continuing to save money despite the economic crisis and interest rates close to zero, according to the latest figures from the country's central bank. In May alone, thrifty Danes put away around DKK 4.2 billion, much of which may be early retirement contributions that have been released by the government.
Overall, citizens have approximately DKK 814 billion in savings, equal to half of the country's gross domestic product.
"It's certainly not the interest rate that makes people put their money in the bank as the sort of account they are putting it in will normally have an interest rate close to zero," said Danske Bank's Las Olsen. "A lot of people are probably thinking about what to do with the money," he added.
However, Johan Juul-Jensen from Nykredit said Danes could make their money go further by moving it out of low interest accounts.
"Simply by moving some of the savings into high-interest accounts, Danes could increase their revenues by several billion each year – without taking on any extra risk," he said.
He added that, alternately, people could use the extra cash to pay off outstanding debts. "That would give an immediate bonus as the interest on private debt is normally much higher than the interest you get on savings," Juul-Jensen said.