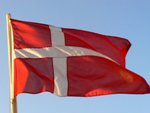 The adult son of a terminally ill man has been handed a suspended sentence in Denmark for trying to help his father end his own life. The 60-year-old admitted giving his father a high dose of morphine in an attempt to assist him to commit suicide.
The court in Odense on Funen heard in the 15-minute trial how the son had dissolved morphine pills in yoghurt before feeding it to his father. The elderly man was however found the next day by his nurses and taken to hospital for treatment.
"I regret that he wasn't allowed to close his eyes at home," said the son, explaining that his father had passed away in hospital a week after their attempt to end his life.
When asked after the sentencing how he felt about the judgement, the son said that he could "not be dissatisfied" as he believes in the rule of law and pleaded guilty to the crime. He said that he hopes it will raise a debate about euthanasia, however.
"It is a moral-ethical issue – but quite honestly…. There is no dignity in just lying there and dying," he said, according to a report by Politiken.
The 60-year-old was given a 60-day prison sentence on a suspended basis.