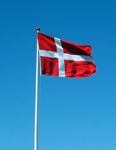 A Finnish university professor has been handed a jail sentence for spying in Denmark. Timo Kivimäki was found guilty of espionage by Glostrup district court after judges ruled that he helped recruit for Russian intelligence agents in his role as a professor of International Politics at Copenhagen University.
Although the maximum sentence for spying is six years, Kivimäki was only given four months behind bars as he was not charged with leaking classified information. The trial was held behind closed doors, reportedly because Denmark's foreign minister was concerned about harming relations with Russia.
The professor denied the charges, claiming he merely gave who he thought to be Russia diplomats the contact details of researchers who had complied reports on international questions on their behalf. However, the prosecution convinced the court that Kivimäki had known the Russians were agents.
Copenhagen University suspended Kivimäki from his position when the charges were first brought against him.