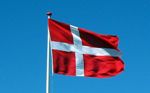 An increasing number of failed asylum seekers from Iran and Syria have joined a hunger strike in detention centres across Denmark. The protest, which was started by 18 Syrians at the Red Cross Centre in Sigerslev three weeks ago, has now attracted around 60 participants.
"They drink, but obviously they have begun to be tired and weak. Two have stopped since they started, but I don't think the others have envisaged stopping in the near future," Helle Jørgensen, head of the Sigerslev Asylum Centre, said in a Politiken report. "We had a doctor for one of them yesterday evening, but he says that they should eat, as that is the medicine. But they don't want to. They are tired and despondent," she added.
All those taking part have had their requests for asylum rejected but are unable to return to their home countries. Many have been stuck in limbo at the centres for several years.
Sit-in protests have also taken place outside centres in Jelling and Sandholm, while more have joined the hunger strike at the Holmegård Centre on Langeland and the Brovst Asylum Centre.
"I have tried to tell them that hunger striking is not a type of demonstration that we are used to in Denmark, and that the authorities do not succumb to that sort of pressure. Their response is that they might just as well die here as in Syria," Helle Jørgensen said.