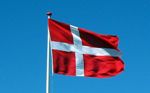 Two Danish tourists have survived a plane crash in Nepal that left 15 of the 21 onboard dead. Andreas Rasch and Emilie Joergensen are being treated in hospital in the city of Pokhara along with three Indian survivors, two of which are children, and a Nepalese stewardess.
"It hit a muddy slope and the plane is now buried in the side of the hill," police spokesman Binod Singh told AFP.
"We were thrown around. The seats were unfastened and we were squeezed between seats and bodies," Ms Joergensen told Danish newspaper Ekstra Bladet. "I think it was easy for us to get out because we sat in the back and were closest to the exit," she added.
According to police, most of the dead are Indian nationals who were heading to the Muktinath temple near Jomsom on religious pilgrimages. The plane hit a hillside after abandoning an attempt to land at the airport due to strong winds. The pilot was apparently planning to turn back to the original destination of Pokhara when the incident occurred.
Police confirmed that both Nepali pilots and 13 Indian passengers were killed when the aircraft broke into pieces after hitting the ground. They are now investigating whether technical failure could be the cause of the tragedy.
Indian Foreign Minister SM Krishna and Nepalese Prime Minister Baburam Bhattarai have expressed their condolences over the deaths.
Such crashes are not uncommon in Nepal's mountainous landscape. Nineteen people died in the region last year when a plane taking tourists to view Mount Everest came down near Kathmandu.