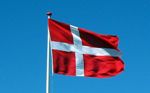 A Danish court has released two of five leftist activists who have been charged under anti-terrorism laws for arson and conspiracy to commit arson at several high profile Copenhagen buildings. The Eastern High Court released the pair, who have been held in jail since they were arrested a year ago, on Wednesday (May 9).
Prosecutors confirmed that the released activists had been successful in appealing their remand, but it is not yet clear whether the other three will remain behind bars. "We haven't had a chance to discuss it, but it is clear that we must quickly decide what should happen to the last three," Prosecutor Dorti Borgaard told Ritzau.
The activists, who are described as extreme leftists, are accused of burning down several buildings and conspiring to commit arson at the Greek Embassy, the Security and Intelligence Service building, the Danish National Police headquarters and the Police Academy.
Prosecutors admitted in April that not all the defendants are believed to have participated equally in the arson, but said they all wished to "destabilise or destroy the basic political, constitutional, economic or social structures of a country" and "seriously frighten a population".