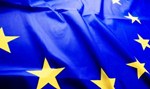 A new poll suggests that more than half of Icelanders do not want to join the European Union. The University of Iceland's Social Science Research Institute polled 1,900 people and found that 54 percent are against assimilation into the 27-country bloc.
However, this figure is slightly down from a similar survey, commissioned by the Federation of Icelandic Industries in February, which found that 56.2 percent of citizens were opposed. The February poll reported that 26.3 percent were keen on joining the EU, compared to 27.5 percent in this week's survey, published by RUV. Around 18.7 percent told researchers that they were yet undecided on the issue.
Iceland is expected to vote on joining the EU in late 2013 after starting entry talks in 2010. According to the EU, by March this year Iceland had opened 13 and completed 10 of the 35 chapters negotiated for membership.  EU Enlargement Commissioner Stefan Fule said the stipulations mainly refer to fisheries, the environment and agriculture.